Adapting to the changing outlook of North Sea industry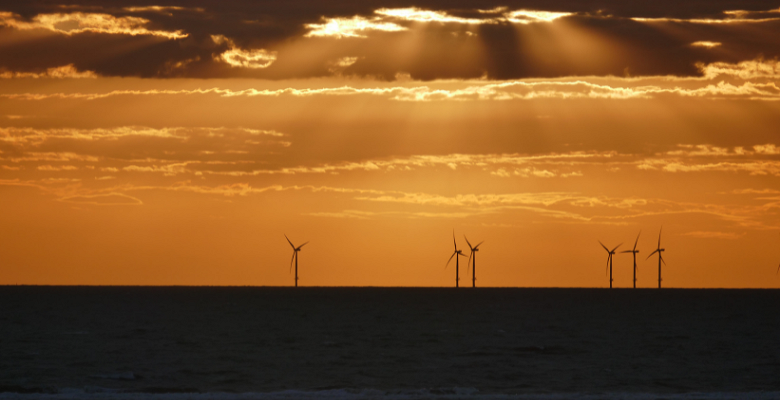 The past 80 years has seen drastic industry shifts related to the UK's North Sea and its resources. When oil & gas was first discovered in the 1960s, fishing was the dominant industry with ports across Northeast Scotland serving the UK and the rest of the world. As the oil & gas industry grew rapidly, Aberdeen soon became known as the oil & gas capital of Europe and by the early 1980s Britain had become a net exporter of oil, and by the mid-1990s for gas.
The UK saw a booming oil & gas industry in the 1980s and 1990s but with oil production peaking in 1999, it has seen a slow decline since with several other economic and social factors hitting the industry. When the global energy market crashed in 2014, the sector was forced into a deep downturn which was just starting to see signs of recovery when the COVID-19 pandemic hit in March 2020 and prices fell to their lowest in 18 years. On top of economic volatility, the sector has faced huge pressures from environmental groups with calls to stop all future oil & gas exploration.
Around the time of peak oil & gas production, and with concerns about climate change and the role of renewables becoming more apparent, the UK's first demonstration offshore wind farm was installed in December 2000 consisting of two 2MW Vestas wind turbines which at the time were the largest installed in the world. With its shallow waters and good wind conditions, the North Sea is an attractive base for offshore wind developments. Fast forward two decades and at the beginning of March 2022, the UK had a total capacity installed offshore of 10.4GW.
Now, with the government target to install 40GW of offshore wind by 2030, there is a huge scale of opportunity for businesses with a suitable offering for the sector to capitalise on this growth. However, with so much change and volatility across the North Sea industries, businesses often choose to stick with what they know and remain closed off to new and potentially more efficient ways of working. With the infancy of the offshore wind sector, there is a fresh opportunity for businesses operating in this area to look at slicker ways of working and explore new technology that may not have been considered when designs were developed 20+ years ago.
For open-minded businesses in the oil & gas, marine and offshore wind sectors looking for more efficient ways of working, Power Jacks' electro-mechanical linear actuation, lifting and positioning products offer a range of cost, performance, and environmental benefits vs traditional hydraulic systems. With fewer system components and no hydraulic fluid present, our electro-mechanical screw jacks, jacking systems, linear actuators and bevel gearboxes see our clients benefiting from reduced costs, increased precision and lower risk to people and the environment.
To learn more about our cleaner electro-mechanical systems and how we can support your business during the energy transition, please get in touch to arrange a call at sales@powerjacks.com.