Power Jacks Career Journeys: Graeme Cowie, CAD Engineer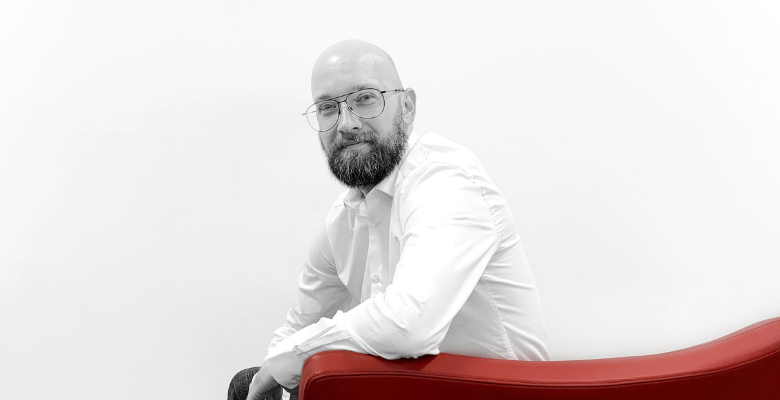 In the first of our Power Jacks Career Journeys series we spoke with CAD Engineer, Graeme Cowie. Graeme initially started working with Power Jacks as an Assembly Technician before moving into our engineering department where he is now undertaking a Graduate Apprenticeship.
What initially attracted you to a career in engineering and manufacturing?
When I left school, I wasn't completely sure what the right career path was for me and I went into the family business as a Panel Beater. I soon realised I wanted to see more of the world and joined the Royal Navy as an Aircraft Technician which set me off on the path to engineering.
During my time in the navy, I was working on Harrier Jets and when they retired from service, the team was disbanded and I moved back to Scotland. This was around the same time Power Jacks had opened their facility in Ellon and I joined the business as an Assembly Technician.
What did you enjoy most from your time as an Assembly Technician?
Firstly, there was a great team in the workshop with a good mix of young people and those more experienced, so it was positive environment where I was able to learn a lot. Secondly, we had to work to tight deadlines and I enjoyed playing a part in getting jobs finished on time, but also maintaining quality standards, and the feeling of achievement that came with that.
What motivated your change into the engineering department?
Over the years I have enjoyed challenging myself and, in the workshop, specifically I enjoyed the on-the-job problem-solving aspect. As I have become more familiar with Power Jacks products over the years, I had started thinking about the possibility of moving into the engineering department to be more involved at the front end of the business and to eventually start looking more at applications for our products.
How did the team around you at Power Jacks support and encourage you on that change?
I'd been considering it for a few months and then a role came up within the engineering department that I was interested in, so I spoke to my manager and our Technical Director about it who were both very supportive of the move. They knew I had a lot of practical knowledge from my time in the workshop and I just needed to bridge this with the theory.
Once I'd moved into the role, I realised there were some knowledge gaps on the theory side so I started looking at courses. I initially thought I would just do something like Open University but then I found out about Graduate Apprenticeships which blend theory and work-based learning. When I took this idea to our Technical Director he was completely in support of this route.
What does your current role at Power Jacks entail?
My current role is CAD Engineer and within this my job is to prepare 3D models and 2D drawings of components and assemblies for the purchasing and manufacturing departments. It's also my responsibility to load the Bill of Materials onto our systems and create build and test procedures. I also support the workshop with any technical queries they have.
How have you found working and studying at the same time?
It's hard work and can be a juggling act, however, Power Jacks have been massively supportive over this first year in terms of study time and assisting with projects. The modules I am studying blend well with the work I am doing so I can definitely say it's beneficial.
What stands out to you about the way that Power Jacks supports career development and training?
In my case, the management team have been completely supportive of my career development and any training I have needed. Around 10% of our workforce are apprentices so this highlights the commitment that Power Jacks has to bringing through the younger generation.
There's a very open learning culture and from my experience if any of the team in the workshop have a query, I'm happy to support and this is standard across the business between apprentices, engineers and management.