Power Jacks in the defence sector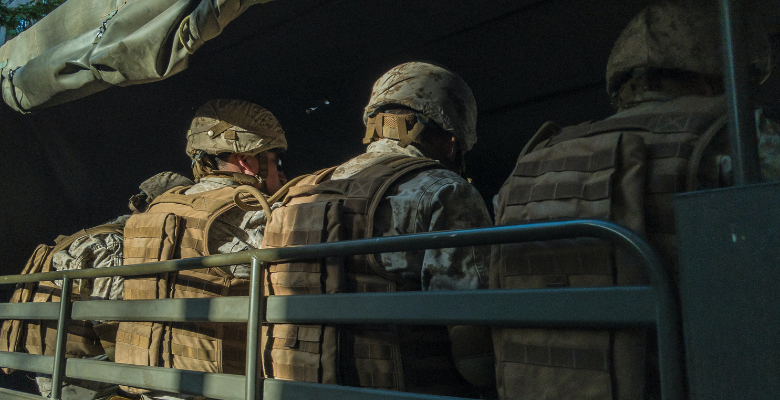 Power Jacks has provided highly bespoke actuation, lifting and positioning systems to the defence sector for over 30 years. Our electro-mechanical screw jacks, linear actuators and bevel gearboxes are trusted by leading defence sector organisations across the globe to operate in the most demanding environments.
In the defence sector, we know the criticality of safety features and our electro-mechanical products offer a host of safety benefits over hydraulics. With no hydraulic fluid present there is no fire risk from fluid links and the systems can be self-locking in the event of power failure meaning the load is held in place. We also understand the importance of precision in this sector with many our products used in military vehicles and artillery pieces. Electro-mechanical systems offer improved speed and positioning control over hydraulics and our roller screw option is ideally suited to defence applications offering a number of precision advantages across speed, duty and positional accuracy than standard options.
In the harsh environments typically seen in the defence sector including subsea and extreme temperatures, electro-mechanical products offer higher resilience than hydraulic alternatives. We also have experience in a wide range of defence applications and are well informed around the material selection and safety measures required to enhance performance in this environment.
With our vast sector experience, we understand the complex project processes involved when working with such a critical industry and work collaboratively with our customers from the earliest possible stage right through design, production and delivery. Our expert team have a high level of knowledge on our products and the vast range of applications we have seen across sectors enables us to identify solutions to complex challenges.
Many of the projects we work on in the defence sector involve aiding our customers in the switch to all-electric designs which offer improvements in efficiency, effectiveness, safety and survivability whilst reducing costs.
To find out more about our electro-mechanical products or to discuss your defence application please contact sales@powerjacks.com.